Where the Spirit of the Lord is, there is liberty (2 Cor. 3:17).

...you will know the truth, and the truth will make you free (John 8:32).

For freedom Christ has set us free. Stand firm, therefore, and do not submit again to a yoke of slavery (Gal. 5:1).

Live as free men, but do not use your freedom as a cloak for vice (1 Peter 2:16).

He who looks into the perfect law of liberty and continues in it, ...this one will be blessed in what he does (James 1:25).






---
My Work
Book Reviews
Books reviewed at Amazon (limited to 1,000 words):

Other book reviews (including full reviews of above):

The Beginnings of Western Science, David C. Lindberg, 1992

BOBOs in Paradise, David Brooks, 2000

Book Business, Jason Epstein, 2001

The Broken Covenant, Robert N. Bellah, 1975

A Canticle for Leibowitz, Walter M. Miller, 1959

Charismatic Chaos, John F. MacArthur, Jr., 1978/92

Classic, Romantic, and Modern, Jacques Barzun, 1961

The Commanding Heights, Daniel Yergin/Joseph Stanislaw, 2002

A Connecticut Yankee in King Arthur's Court, Mark Twain, 1889

For Common Things, Jedediah Purdy, 1999

The Conservative Intellectual Movement in America Since 1945, George H. Nash, 1996

Dancing in the Dark, Quentin J. Schultze et al, 1991

The Death of the West, Patrick J. Buchanan, 2002

The Discovery of King Arthur, Geoffrey Ashe, 1985

The Emergence of Liberty in the Modern World, Douglas F. Kelly, 1992

Empire, Niall Ferguson, 2002

The Essenes and Christianity, Duncan Howlett, 1957

Exodus, Dave Shiflett, 2005

The Four Hundred Silent Years, H. A. Ironside, 1914

The Four Major Cults, Anthony A. Hoekema, 1963

"Fundamentalism" and the Word of God, J. I. Packer, 1958

The Future of Freedom, Fareed Zakaria, 2003

God of the Possible, Gregory A. Boyd, 2000

How Now Shall We Live, Charles Colson (and Nancy Pearcey), 1999

An Introduction to Mennonite History, ed. Cornelius J. Dyck, 1981

Israel: The Blessing or the Curse, John McTernan and Bill Koenig, 2002

Knowing God, J. I. Packer, 1973/93

The Last Ember, Daniel Levin, 2009

The Law, Frederic Bastiat, 1850

The Libertarian Theology of Freedom, Rev. Edmund A. Opitz, 1999

The Lost World of Thomas Jefferson, Daniel J. Boorstin, 1948/93

A Most Dangerous Book, Christopher Krebs, 2011

100 Decisive Battles, Paul K. Davis, 1999

Of Paradise and Power, Robert Kagan, 2003

Pillars of the Earth, Ken Follett, 1989

The Political Ideas of the English Romanticists, Crane Brinton, 1926

Riddley Walker, Russell Hoban, 1980

Sargon the Magnificent, Mrs. Sydney G. Bristowe, 1971

The Seven Daughters of Eve, Bryan Sykes, 2001

Slander, Ann Coulter, 2002

The Smell of Sawdust, Richard J. Mouw, 2000

The Space Merchants, Frederik Pohl/C. M. Kornbluth, 1952

The Strange Death of Liberal England 1910-1914, George Dangerfield, 1935

The Theme is Freedom, M. Stanton Evans, 1994

This Rebellious House, Steven J. Keillor, 1996

Time For Truth, Os Guinness, 2000

An Uncertain Legacy, ed. Edward B. McLean, 1997

Understanding Fundamentalism and Evangelicalism, George M. Marsden, 1991

Useful Idiots, Mona Charen, 2003

Warlords, Tim Newark, 1996
Dialog
Jan 2004

Nov 2004

Letters to the Editor
A recent letter I submitted to Books and Culture magazine which was published at their website (see also below 'on good works, wrong thinking' [lte-bc1]).

Several of my letters to the editors of various magazines have been posted to Doug Newman's excellent Christian libertarian website under the the heading The Sawyer Files (lte-lib1, lte-lib3).

Other Letters to Editors:
Articles
The Author of Liberty (submitted to Liberty July 2000)

Original Fiction
Breakdown, Steven P. Sawyer, 2000

Here are some great thought-provoking quotes from others.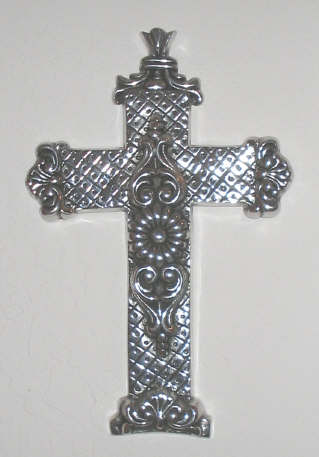 Back to Steve's Genealogy page.